By now you know that Tampo revolutionized the print industry by creating the tampon printing process, and the essential part of that process is your print pad. Whether you need a standard, anti static, or rotary pad you can be confident that any of our print pads will meet your job's requirement.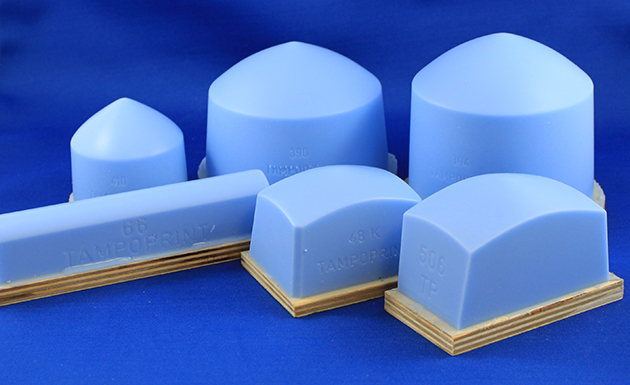 But did you know that we are offering an incredible deal on our print pads? If you purchase any five print pads, you will receive one for free! This is just another way Tampo goes above and beyond for our clients.
We carry over 1000 different standard printing pad shapes and sizes. Some of our most popular printing pads include silicone printing pads, TAMPOPRINT Standard and Antistatic pads and rotary pads. Choose from a wide range of the highest quality silicone printing pads, designed specifically for industrial pad printing applications. Since each product decoration is unique, there are many different shapes and sizes of printing pads to choose from.
Take the time and search our pad database to find the exact hardness your job will require. If you are unsure as to which print pad will suit your needs best, send us a sample of the part to be printed on and we will recommend the right pad for the job.
Once you've made your decision contact us immediately as this great offer will only be around for a very limited time. If you are looking for the perfect printing pad for your next job, this is an offer that you can't pass up.