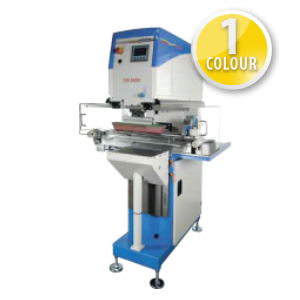 TSM
Crosswire Doctoring Machines
The customer has the choice between 2 technical printing units:
TSM hermetic transverse doctor blade kit
TSM hermetic multi-ink kit Solo
There is also an option of converting to a different printing unit at a later point in time , saving resources. The basic "TSM" machine is always the same.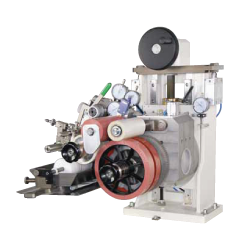 RTI
Rotary Machines
The rotary tampon printing is a special variant of the tampon printing and since 1981, a specialty of our company. By arranging several rotary tampon printing units one after another, high-quality multicolour prints can be produced. The rotary printing is used for cylindrical and plane moulded parts or partial surface areas. Alongside the colour transfer used in marking and decoration print images, the primer, medication, glue, and infrared absorbing lacquers are transferred on different surfaces. We offer 3 different rotary tampon printing units and a stand-alone solution for you to choose from.
Popular Applications
Golf Balls

Washer & Dryer

Medical Equipment

Promotional Items
T.V. Panels

Cell Phones

Computer Keyboards

Automotive
Glass & Plastic Items

Automotive Parts

Medical Catheters

Beverage Caps
Mechanical Products

BBQ's

Cosmetics

Pharmaceuticals